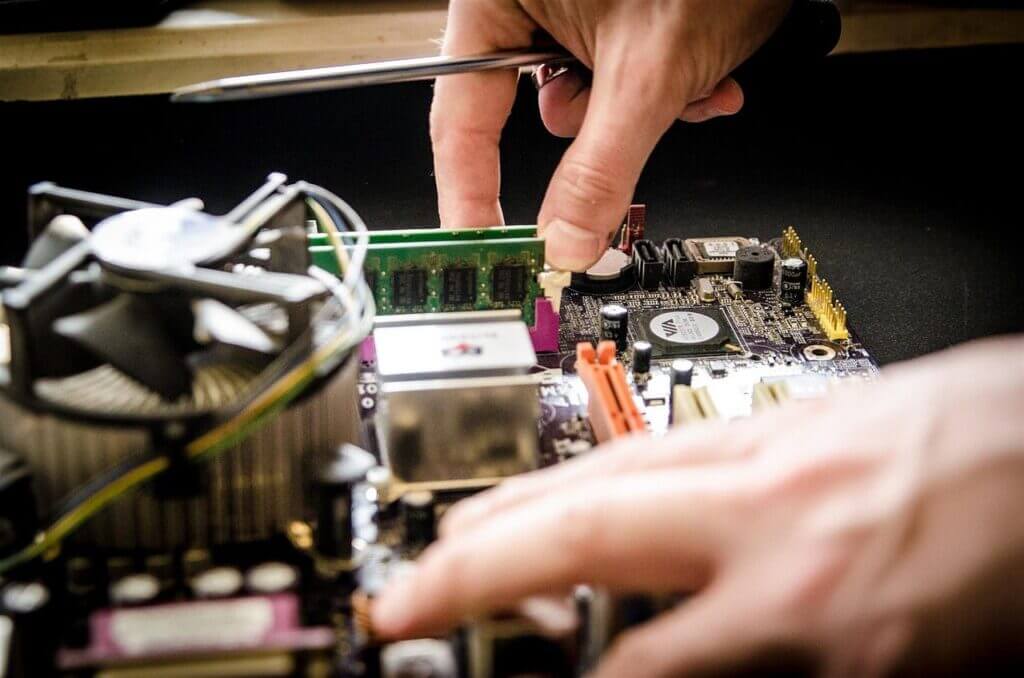 Mobilrepair, founded in 2014 by Mamet Strunch Naghdiani, is a leading provider of repair services for smartphones, tablets, and laptops. Our first shop opened in Helsingør and is still active today. Our main B2B service center is located in Kastrup, from where we serve the Nordic region with our refurbishment, reuse, and recycling programs.
We have been frontrunners in professional repair services since the beginning. Our team of experts have repaired over 250,000 smartphones, tablets and laptops, using only the best, sustainably sourced original and aftermarket spare parts.
As an Apple IPR partner, we are able to provide our customers with the assurance that their Apple devices will be repaired to the highest standards using genuine Apple parts. Trust us to fix your device and get it back to you as quickly as possible.
We pride ourselves on providing repairs that go above and beyond the expectations of our customers. That's why we provide excellent service and honest, knowledgeable advice to find the best solution for your problem. Count on us for a quick turnaround and a friendly smile.
At Mobilrepair, we believe that diversity is not just a buzzword, it's a core value that is deeply ingrained in everything we do. Everyone has a different background, culture and experience, and this diversity makes us stronger and better equipped to serve our customers and community.
We believe in creating a culture where everyone feels valued and respected, where everyone is encouraged to bring their whole selves to work, and where different perspectives and ideas are welcomed and embraced.
Therefor we are committed to creating a workplace where everyone is treated with respect, regardless of their race, ethnicity, gender, neurodiversity, sexual orientation, religion, or any other aspect of their identity. We also strive to ensure that we are inclusive in our hiring process and in the way we interact with our customers.
Diversity is an ongoing journey and we are committed to continuously working towards creating a more inclusive and equitable company for all. We are proud of the diversity within our team and we believe it's one of the reasons we are able to provide such excellent service to our customers.
We understand the importance of sustainability in the electronics industry, not just for the planet but also for the future of companies and for the well-being of our community. We believe the circular economy, it is the future of repair. Every part we use is sustainability sourced from new and recycled devices.
We know that the production, use, and disposal of electronics consumes natural resources, generates pollution and waste, and contributes to climate change. That's why we strive to make our repair services as sustainable as possible.
We also use energy-efficient practices in our repair services, and when it comes to disposal, we make sure that our terminated devices are properly recycled to conserve natural resources, reduce pollution, and prevent hazardous materials from entering the environment.
By considering sustainability in all aspects of our repair services, we are not only doing our part to protect the planet but also providing our customers with a responsible and sustainable choice for their device repairs. We are committed to making a positive impact on our community and the environment.